StructureExpert
StructureExpert
Dedicated Structure Verification in 30 Seconds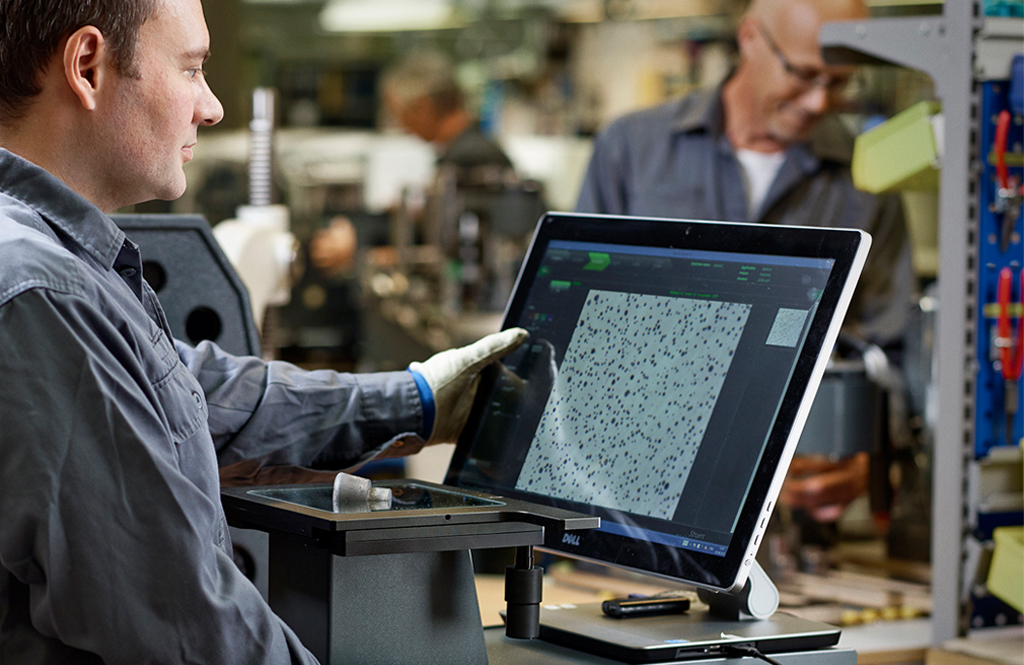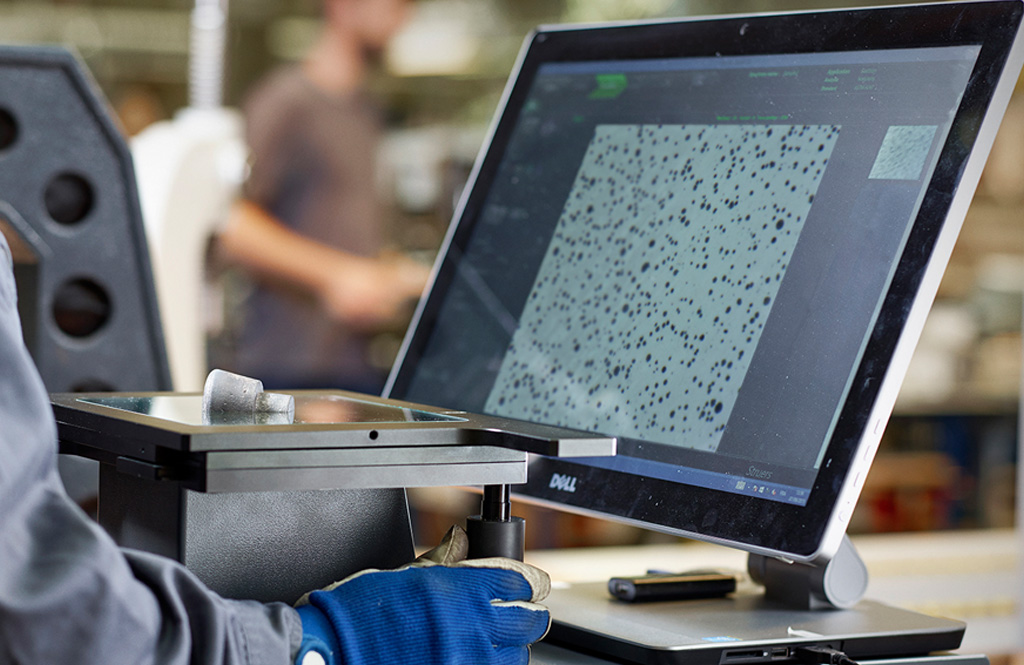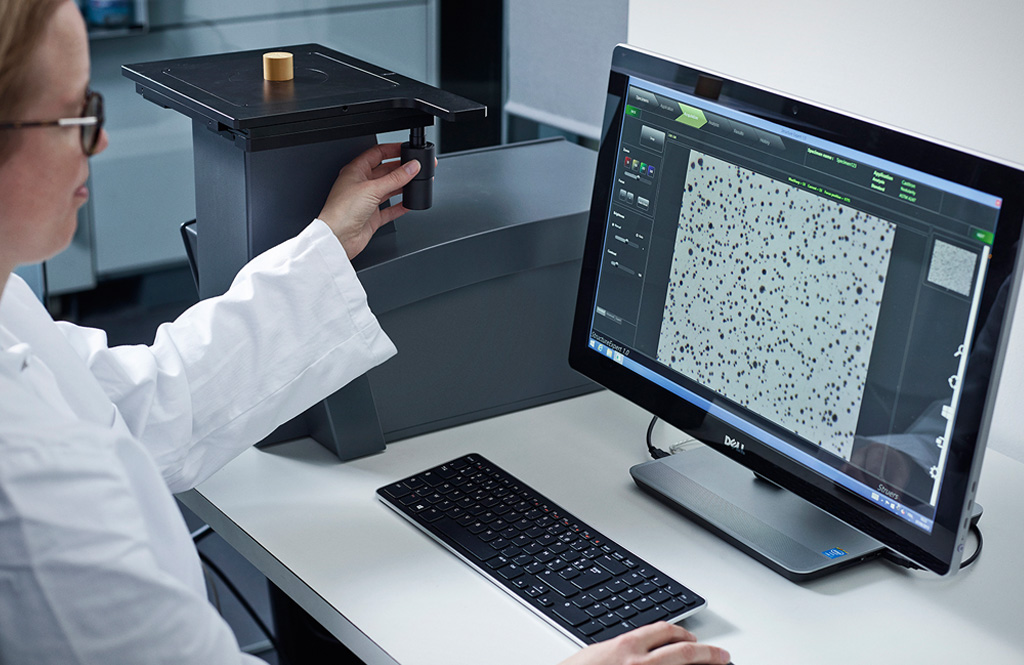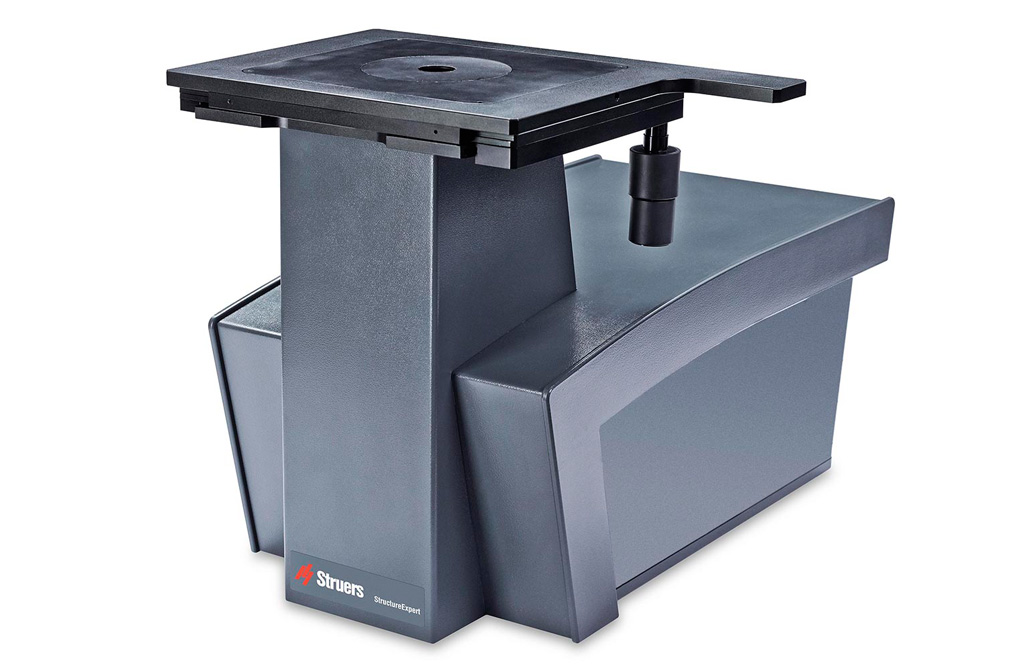 StructureExpert facts
Dedicated Software
Auto-illumination
Auto-focus
Auto-calibration
Designed for both the production and lab environments, StructureExpert is an all-in-one solution dedicated to a particular application. Challenging conventional technology, StructureExpert does away with conventional and time-consuming positioning and adjustments, enabling reliable verification of a specimen within 30 seconds and delivering critical quality control data in line with the production line.
Fast – Short Time to Verification
The user can verify a prepared specimen in just 30 seconds, based on a magnified, crystal clear and high-resolution digital image. Save even more time by locating the StructureExpert close to your QC function – if necessary, right beside the production line.
Robust – Long Lifetime
StructureExpert can be used in virtually any production environment. The optical equipment is completely protected by a robust and dustproof housing, allowing you to save time by performing verifications right where they are needed.
Easy and Reliable – Minimum Training
A straightforward user interface and an automated step-by-step process mean rapid familiarization and consistent repeatability.
Used in these industries:
KEY FEATURES THAT ENSURE FAST STRUCTURE VERIFICATION
Model types
StructureExpert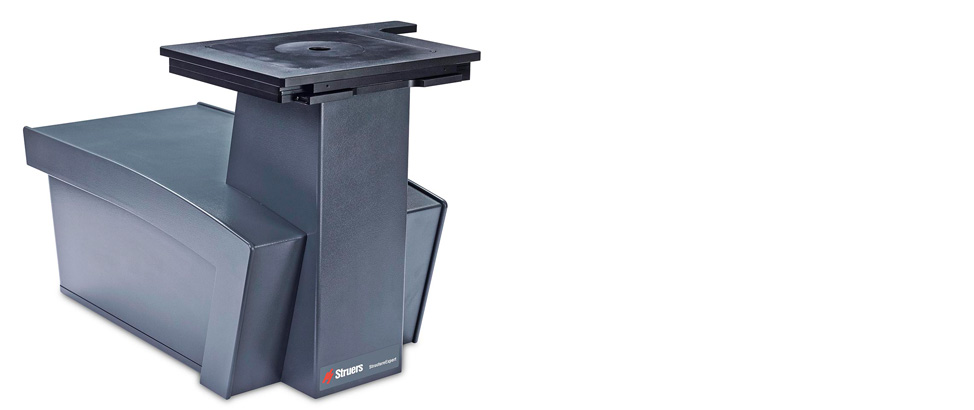 StructureExpert
Dedicated imaging system for verification of microstructures and dimensional measurements. Based on a workflow oriented user interface for easy and repeatable operation. Includes software for basic manual measurements and reporting. Dedicated application oriented modules are ordered separately. Consists of compact housing, a LED lighting system, and motorized zoom camera.
With auto-focus and automatic illumination adjustment. Field of view 6.24 mm to 294 μm, equivalent to 25x - 500x magnification. Measurement resolution 0.11 μm. Includes manual xy-stage capable of supporting 3.0 kg, e.g. large specimen holders. Includes calibration plate and necessary cables. Accredited certificate for calibration plate is optional. PC and monitor are required.

Struers' equipment is in conformity with the provisions of the applicable international directives and their appurtenant standards.
Struers' products are subject to constant product development. Therefore, we reserve the right to introduce changes to our products without notice.
---