Lavamin
Lavamin
Say goodbye to manual cleaning.
Lavamin facts
Stand-alone cleaning unit
Compact
Easy to use
Safe
Lavamin is an innovative, stand-alone cleaning unit for specimens in Struers specimen holders and mover plates up to 160 mm in diameter.
Conventional specimen preparation demands a time-consuming manual cleaning process between preparation steps. Lavamin is a fully automatic cleaning unit that frees the user from standing at the sink, cleaning specimens with soap, flushing them with alcohol, and drying them. The unit takes up very little space and can be installed in just five minutes.
Benefits
Fully automated – perfect cleaning every time
Lavamin uses a patent-pending and automated process with a combination of ultrasound and water rinsing, followed by high-speed spin drying. A choice of three programs enables the user to choose the best procedure, depending on the grinding or polishing process, to achieve a perfect result every time.
Faster cleaning – higher productivity
The fully automated cleaning process saves up to 20 percent of the total preparation time and eliminates the need to move specimens to the sink for manual cleaning. This leaves time to change the preparation surface and be ready for the next step in the preparation cycle.
No cleaning agents – no environmental footprint
A careful rinsing process using only ultrasound and water, followed by high-speed spinning, enables fully effective cleaning without the use of cleaning agents and alcohol. Users are spared from the effects of soap and alcohol, while the environmental impact of cleaning is minimized.
Used in these industries:
Automotive
Aerospace
Electronics
Manufacturing
Education & Research
Discover more.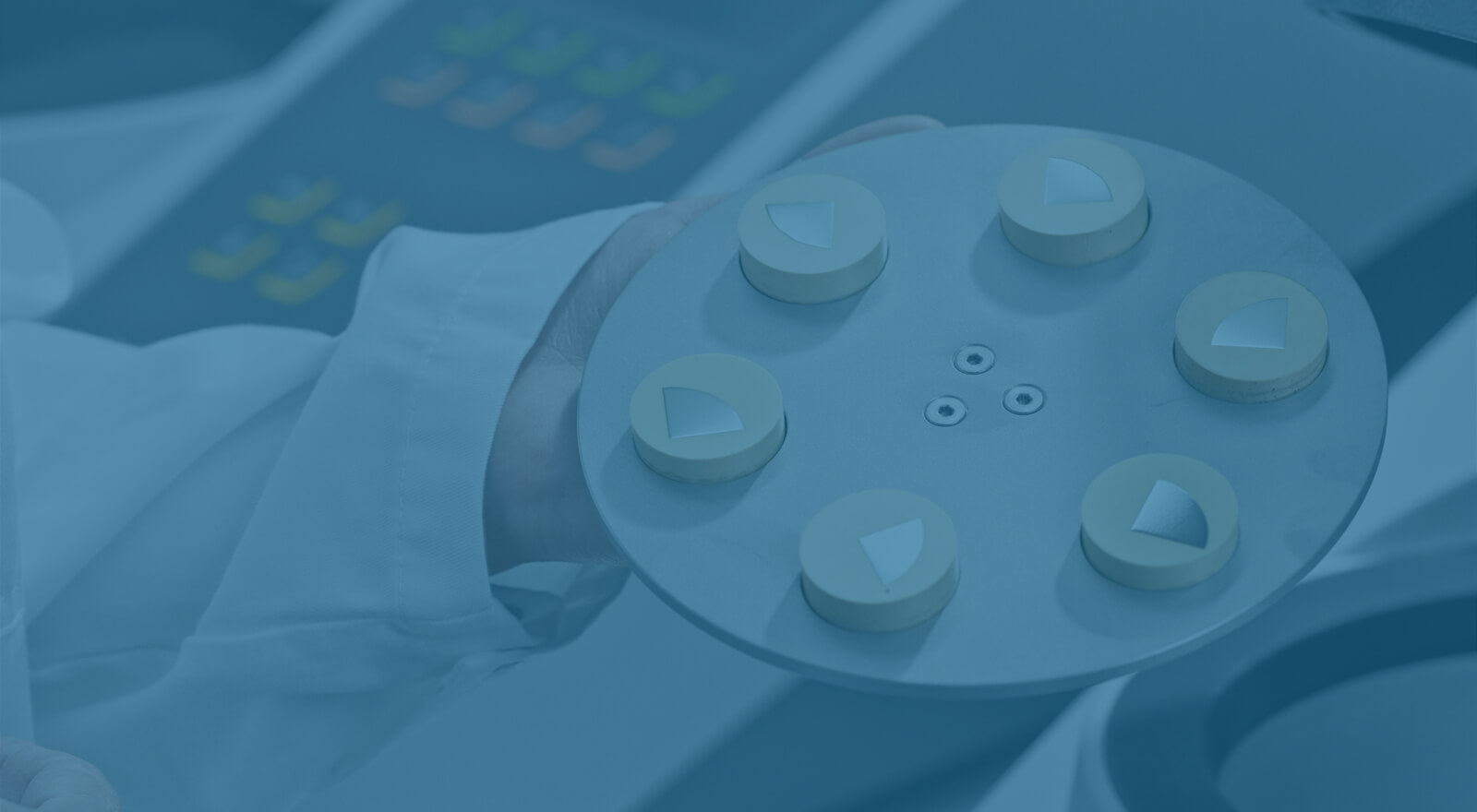 KEY FEATURES THAT ENABLE PERFECT CLEANING EVERY TIME
Model types
Technical Data
Model types

Lavamin
Specimen cleaning unit for cleaning of specimen holders up to 160 mm dia. and for individual specimens in specimen mover plates for Tegramin-25, -30, TegraForce-5, and RotoForce-4. Levelling unit, retention rings in 25 mm / 1.0", 30 mm / 1.0", 40 mm / 1.0", and 50 mm / 2.0" dia., and rubber mats are included.

Voltage
1.0 x 200-220 V or 1.0 x 100-110 V / 50-60 Hz 06236117
1.0 x 220-240 V or 1.0 x 110-120 V / 50-60 Hz 06236119

Technical Data


Lavamin Technical Data Sheet

Struers Technical Data Sheets are designed to help you make the best choice of equipment for your particular purpose. You can find important information such as capacity and performance specifications, dimensions, weight, electrical data, noise levels, ambient conditions, and safety. In many cases you can also obtain an overview of accessories offering higher capacity and performance.

Struers' equipment is in conformity with the provisions of the applicable international directives and their appurtenant standards.
Struers' products are subject to constant product development. Therefore, we reserve the right to introduce changes to our products without notice.
---