Grinding & polishing consumables
Grinding & polishing consumables
Grinding & polishing consumables
A wide range of consumables is available for mechanical preparation in order to obtain the smoothest possible surface with minimal deformation.

Grinding Consumables
Polishing Consumables
Grinding consumables
Original Struers discs are available for plane and fine grinding. There is a wide choice of options including diamond discs enabling you to reduce the typical grinding process to just two steps and DiaPro diamond suspensions for exceptional planeness, edge retention and reproducibility. All Struers grinding discs ensure a consistently high removal rate as long as possible.
Go to Selection Guide for Grinding and Polishing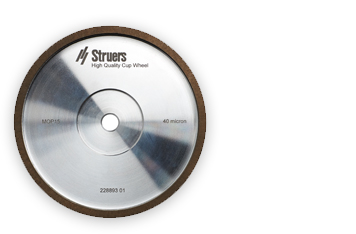 Cup wheels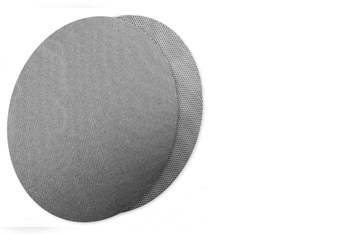 Diamond pads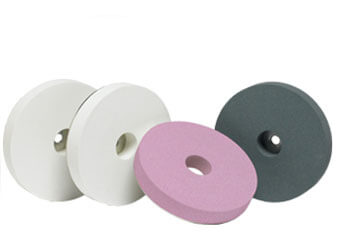 Grinding Stones
MD-Grinding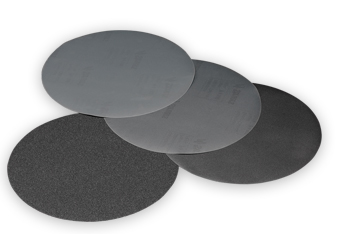 SiC Grinding foils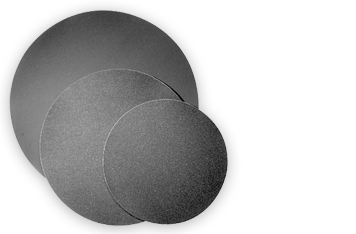 SiC Grinding papers
Polishing consumables
Polishing is performed using abrasive film and cloths in the case of diamond polishing together with a lubricant. The choice of cloth, diamond grain size and lubricant depends on the material to be polished. The first steps are usually performed using cloths with low resilience and, for soft materials, with a low-viscosity lubricant. For final polishing, cloths with higher resilience and a lubricant with high viscosity are used. Diamond suspensions and spray are used to obtain a constant removal rate.
Go to Selection Guide for Grinding and Polishing
Aluminum Oxide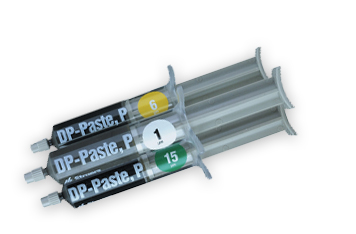 Diamond paste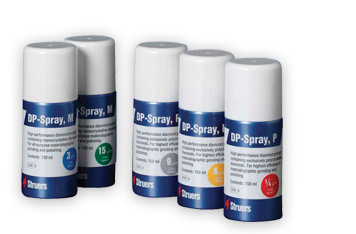 Diamond spray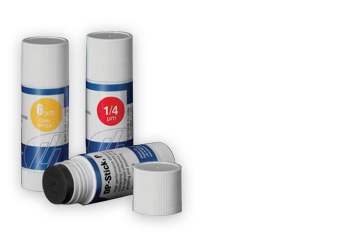 Diamond sticks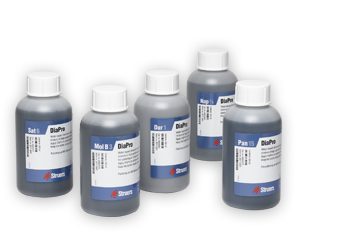 Diamond suspension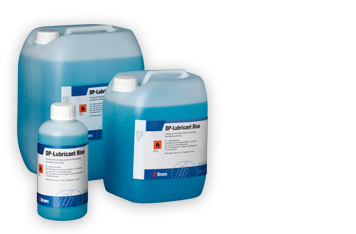 Lubricants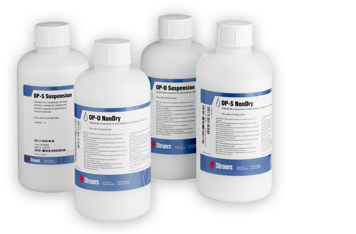 Silica Oxide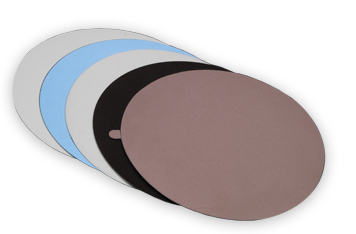 Cloths and films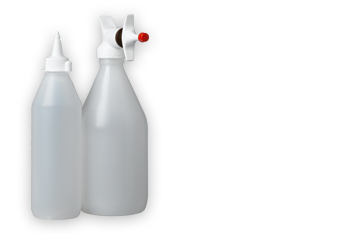 Manual dosing
---