Grinding and polishing accessories
Grinding and polishing accessories
Grinding and polishing accessories
Having the right accessories brings your grinding and polishing work optimized efficiency and reliable results every time.

Struers offers a wide range of specimen holders for clamping of three or more mounted or unmounted specimens. All kinds of shapes of specimens can be clamped. For the preparation of single specimens, a wide range of specimen mover plates are available.
Specimen holders
AccuStop
TargetSystem
In our program you will find lightweight aluminum specimen holders designed with a dual-clamping principle. One screw fastens two samples. This feature facilitates faster clamping and, in most cases, also increases the capacity of the specimen holder.
You will also find our leveling device for the leveling of specimens in specimen holders 140, 160, and 200 mm dia., as well as different types of storage cabinets for simple and safe storage of grinding disks and polishing cloths.
Specimen holders
Specimen holders for unmounted or mounted specimens of all shapes and sizes.
Holders available in 140, 160, and 200 mm dia.
Stainless steel or lightweight aluminum holders.
Dual clamping for increased capacity.
Up to 12 specimens can be clamped at a time.
Adjustable hole diameter provides increased flexibility.
Save valuable time by easy and fast clamping.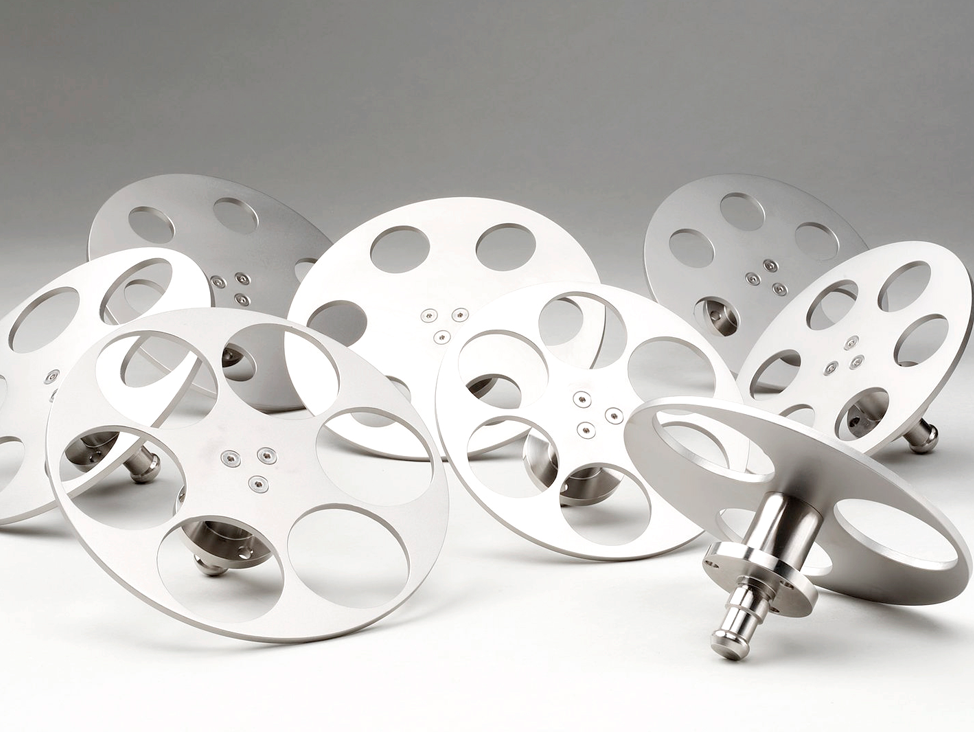 Specimen mover plates
For the preparation of single specimens, a wide range of specimen mover plates are available.
Made from stainless steel
For three to six specimens
For Accustop and without holes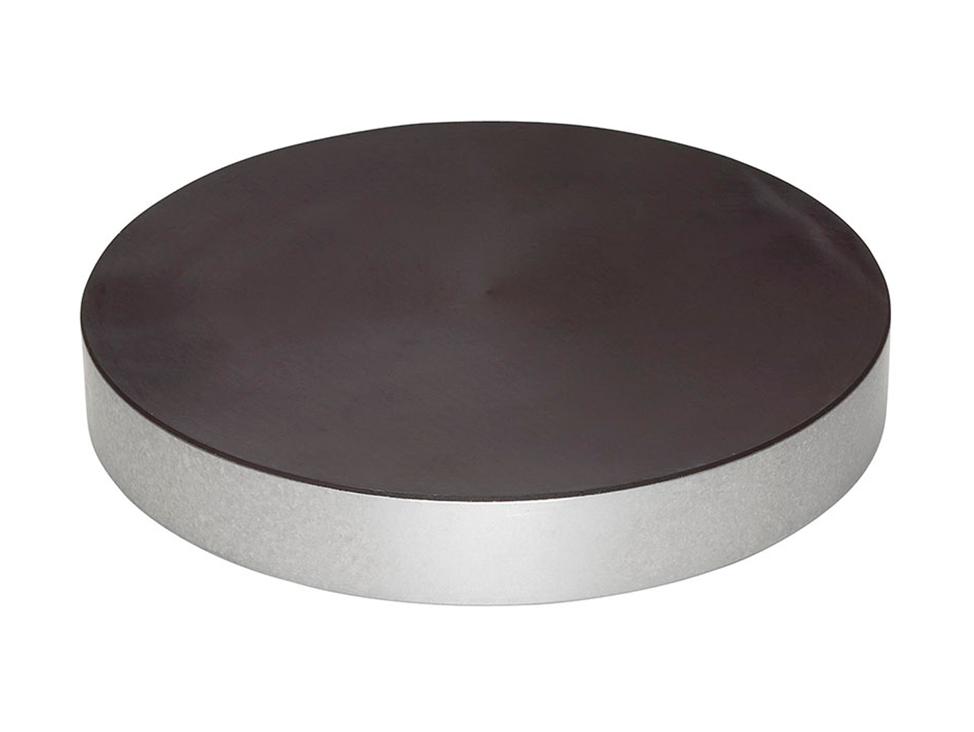 MD-discs with cone
Magnetic preparation disk with cone.
Available in 200, 250, 300 mm dia.
With cone for easy replacement of the MD-Disk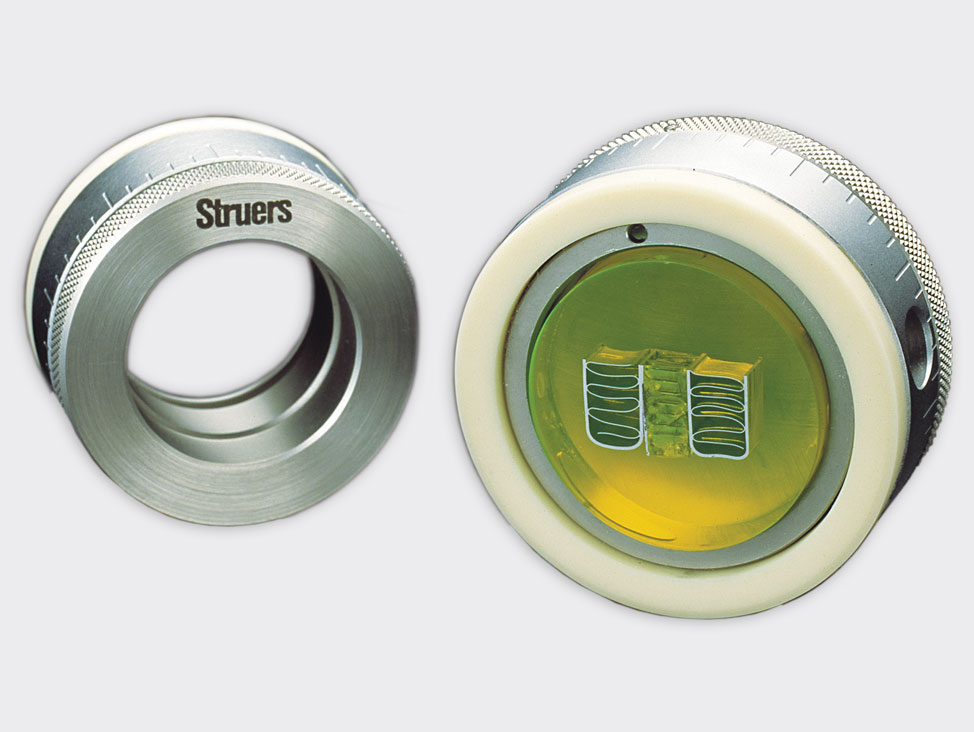 AccuStop
Specimen holder for controlled manual grinding of individual metallographic specimens on SiC grinding paper.
AccuStop is available in two sizes: AccuStop 40 with a capacity up to 40 mm dia. and AccuStop 30 which can be used for specimens up to 30 mm dia.

In the standard form, AccuStop can be used for both cylindrical mounts and for quick fixation by a rubber ring of specimens mounted with a flange by means of Flangeform.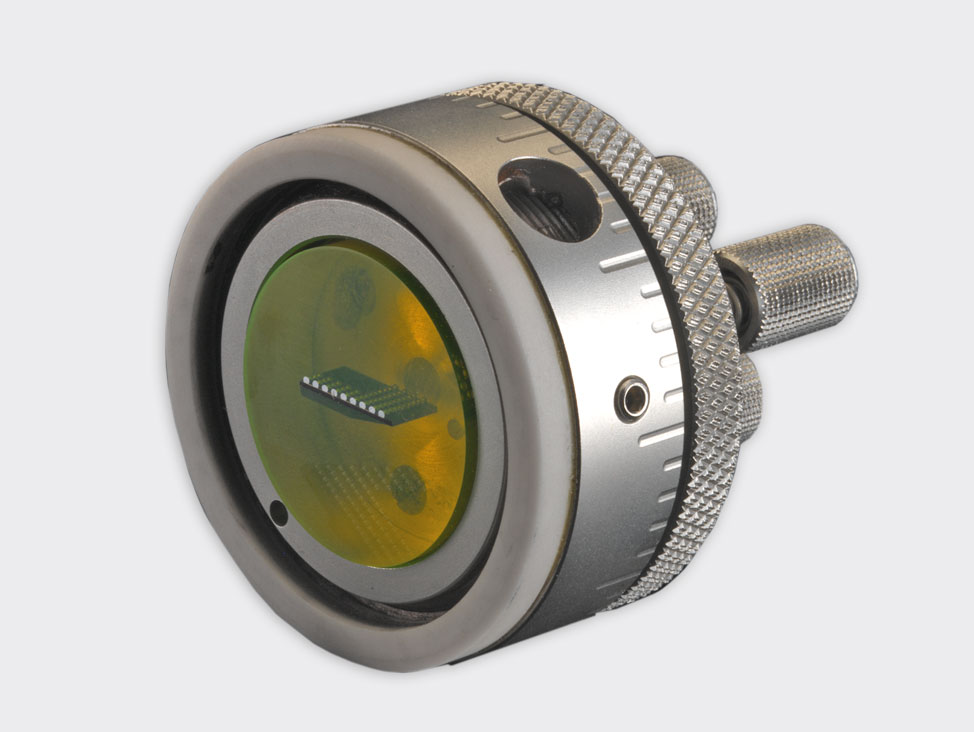 AccuStop-T
AccuStop-T is designed specifically for target preparation in the microelectronic industry.
The unique tilt feature of AccuStop-T allows several points in a specimen target plane to be reached at the same time, e.g. rows of solder balls and PCB vias.

The AccuStop-T specimen holder has the ability to tilt the sample +/- 2.0 degrees in any direction.
AccuMeter
The AccuMeter Measuring Station was developed especially for use with AccuStop-T.
Provides easy measurement of the tilt angle and has a micrometer measuring range is 0-25 mm in steps of 10 µm.
Useful along with AccuStop 30.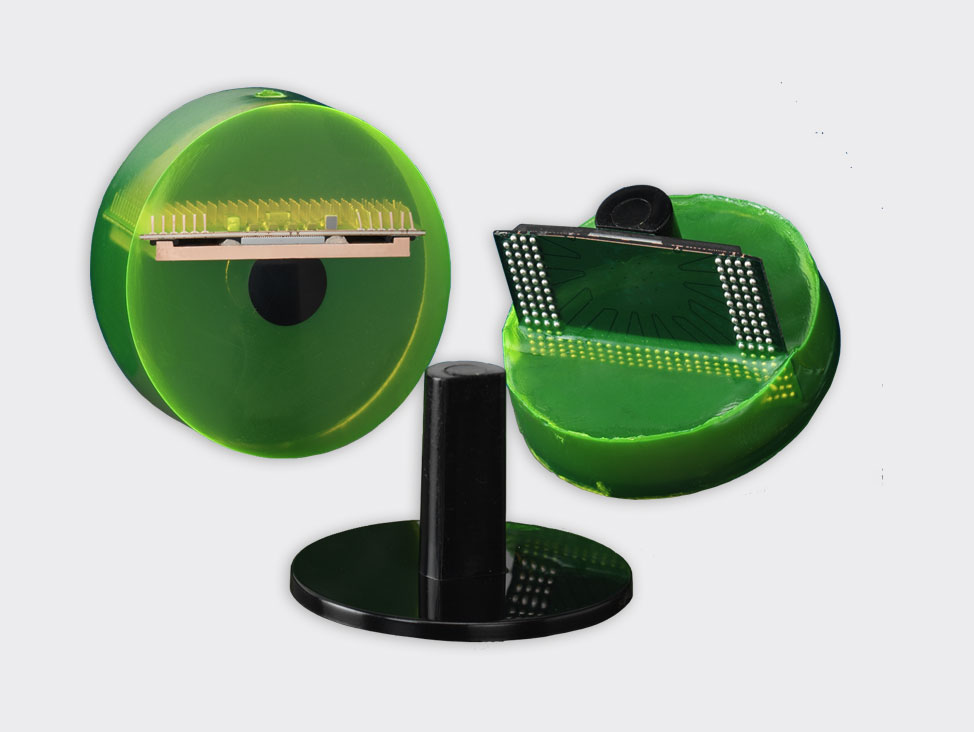 TargetSystem - Mold Insert
Mold insert for use with 40 mm mount cups, 50 pcs.
Max. specimen size 35 x 20 mm.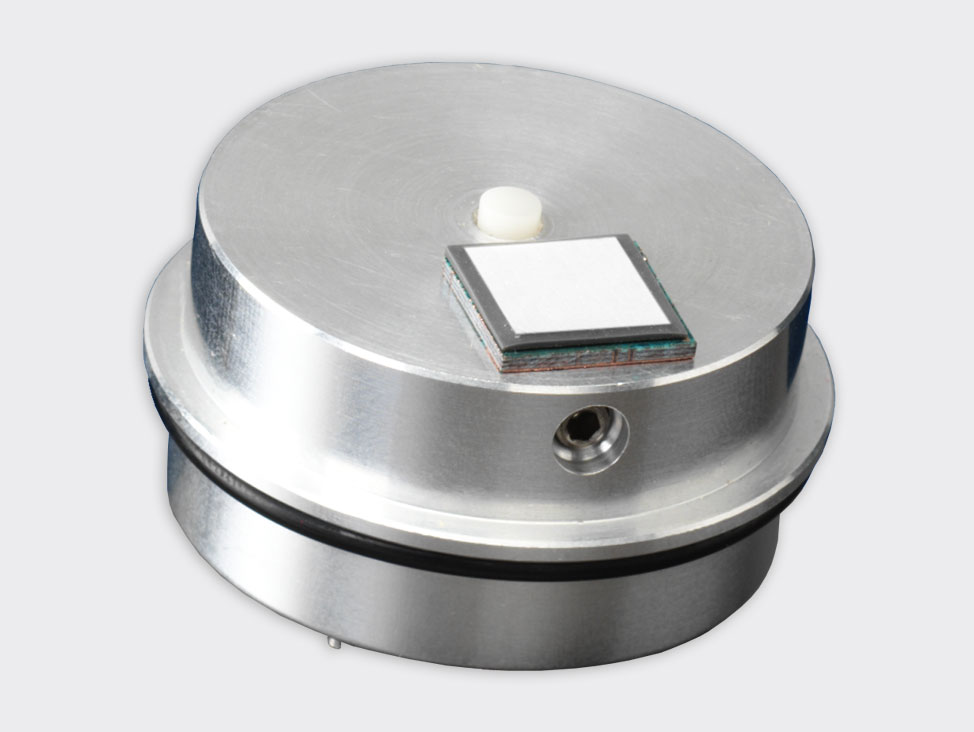 TargetSystem - Parallel Holder
Adapter for parallel polishing (re-usable).
Max. specimen size 23 x 23 mm.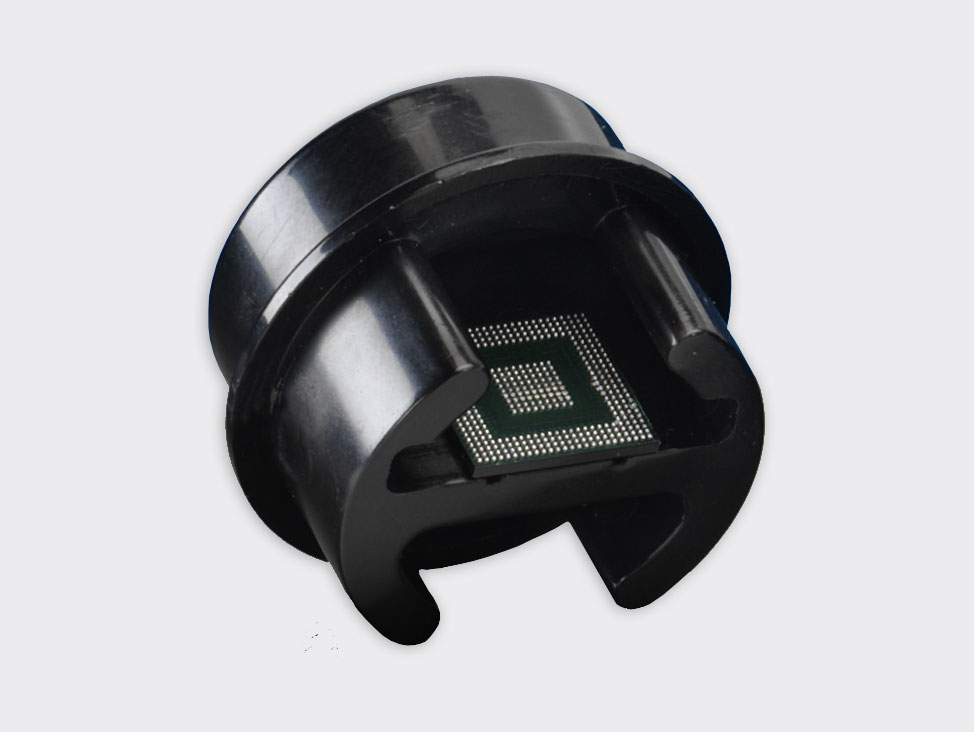 TargetSystem sample chair
Adapter for cross-sectioning (disposable).
Max specimen size 27 x 20.5 mm. 50 pcs.
TargetSystem - TargetGrip
TargetGrip is a tiltable specimen holder. It accommodates mounted samples up to 40 mm in diameter. Adapters are provided for larger specimens, cross-sectioning, and parallel polishing, as well as a 40 mm to 25 mm adapter, which also serves as SEM mount.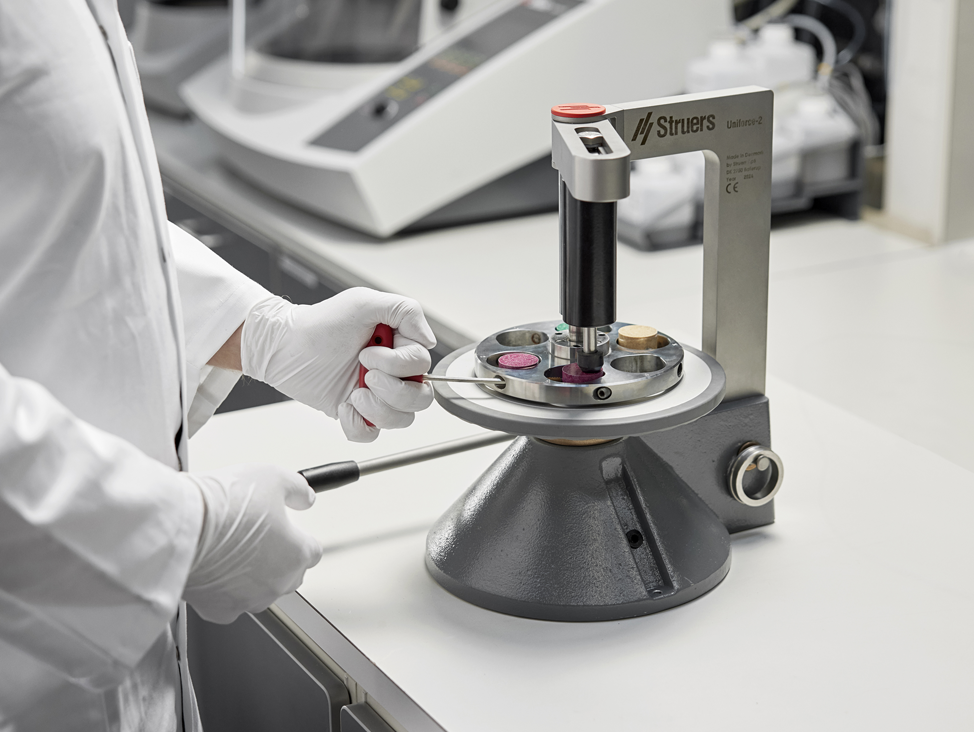 Uniforce
Levelling device for fixation of materialographic specimens in specimen holders. Uniforce provides the extreme sturdiness necessary for fast and accurate levelling.
---