Cutting Consumables
Cutting Consumables
Wide range of cutoff wheels for all types of materialographic preparations

No structural changes
No overheating
No deformation
Struers' cut-off wheels are especially designed for Struers' machines, including state-of-the-art abrasive wet cutting techniques. They have been specially developed for materialographic specimen preparation – producing specimens that are in perfect condition for the next preparation step.

You can use Struers' comprehensive selection of cut-off wheels, saw blades and additives to handle virtually all cutting materials, and can do so without causing structural changes to the wheel or specimen due to overheating or deformation, ensuring a maximum life time of the wheels.
Go to Selection Guide for Cut-off wheels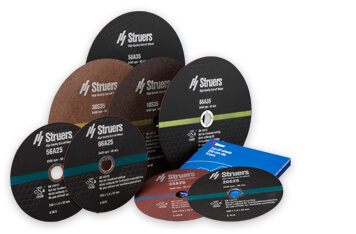 Cut-off wheels
Go to e-Shop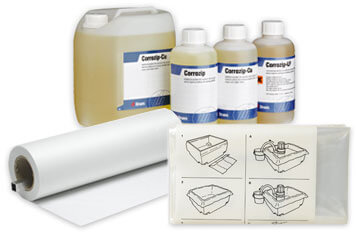 Additives and recirculation
Go to e-Shop

E-shop
Easy ordering at your convenience
The Struers e-Shop gives you access to your full range of consumables for materialographic sample preparation. It also offers you a planning tool based on your particular requirements.
Designed with your purchasing needs in mind, you can access your order history, reorder, enter new orders, get real-time product availability, and see delivery times.

View your pending orders and manage shipping and payment details – all in one place, and whenever it suits you.
---